Home From Home Bed And Breakfast - Cambridge (Cambridgeshire)
Home From Home Bed And Breakfast - Cambridge (Cambridgeshire)
52.21668

,

0.12687
$$

$$
|
View on map
Cambridge (Cambridgeshire)

,

United Kingdom
|
Reservation:
+44-160-073-8777
|
36 photos
117£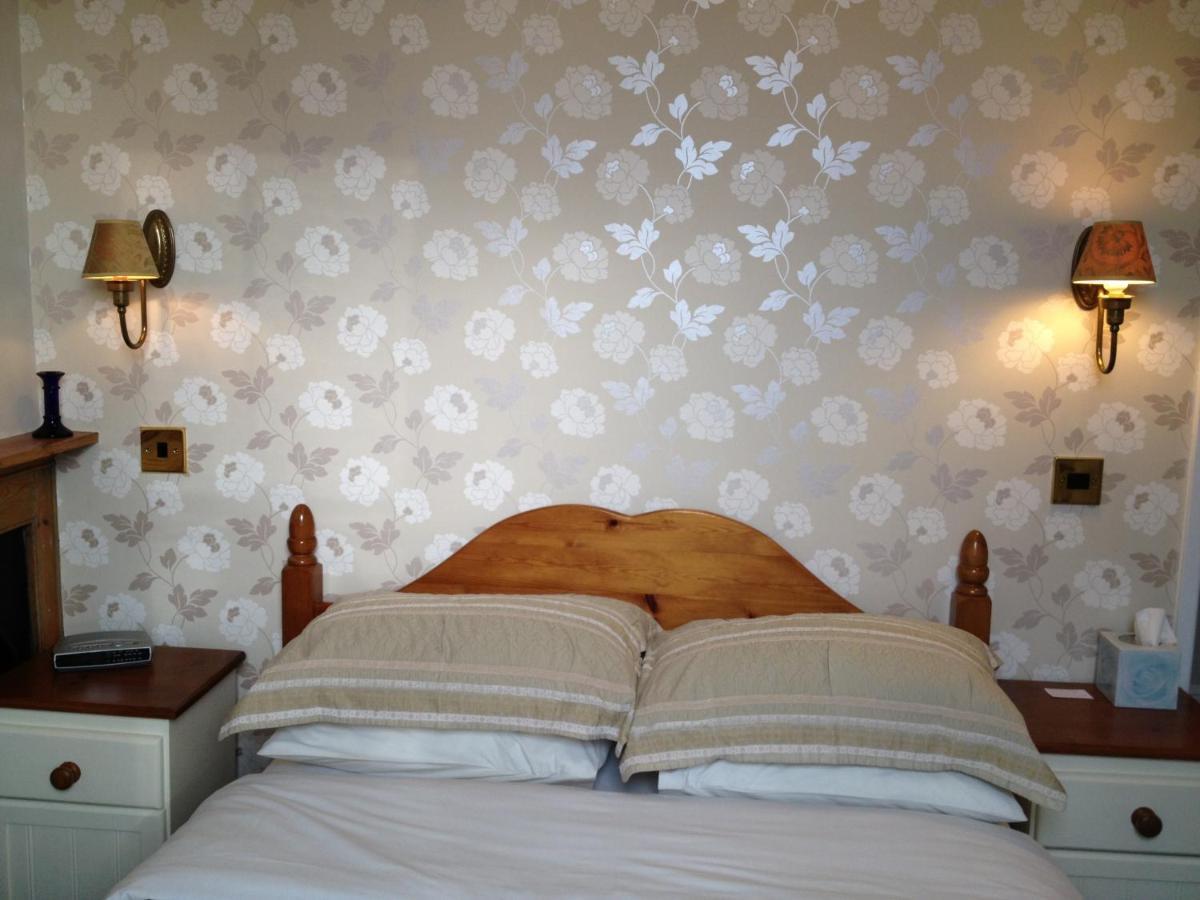 Home From Home Bed And Breakfast - Cambridge (Cambridgeshire)
Address
78 Milton Road
,
Cambridge (Cambridgeshire)
,
United Kingdom
,England
Overview
Featuring Wi Fi in public areas, the comfortable 4-star Home From Home Bed And Breakfast Cambridge offers accommodation within 3 km away from Cambridge University Botanic Garden. The modern bed & breakfast is set 150 metres from Westbrook Centre bus stop, and steps away from St Laurence's Catholic Church.
Rooms
The designer property has 7 rooms appointed with high-speed internet and a flat-screen TV with satellite channels, as well as self-catering options such as coffee/tea making machines. A microwave, an electric kettle and refrigerators are provided for your comfort.
Internet
Wireless internet is available in the hotel rooms for free.
Guest Parking
Private parking is possible on site for free.
Number of rooms:   7.
Facilities
Most popular facilities
Kitchen facilities
Electric kettle
Cookware/ Kitchen utensils
General
Free Wi-Fi
Parking
Food/ Drinks
TV
Kitchen facilities
Room features
Free Wi-Fi in rooms
Sitting area
Tea and coffee facilities
Dining table
Ironing facilities
Self-catering
Electric kettle
Cookware/ Kitchen utensils
Good to know
Check-in
from 16:00-19:30
FREE
Check-out
from 08:00-10:00
FREE
Pets
Pets are not allowed.
Rooms and availability

Bed options:

Room size:

45 m²

Max:

3 persons
This 45 m² family suite comes with 1 double bed and 1 single bed and can accommodate up to 3 guests. The room also features flat-screen TV, ironing facilities and TV with DVD player, as well as Wi-Fi. It boasts a private bath with a shower, a hairdryer and bath sheets. The kitchen area includes a microwave oven, an electric kettle and kitchenware.

Bed options:

Room size:

30 m²

Max:

2 persons
This unit has multi-channel TV and ironing facilities, while central heating is also provided. A maximum of 2 guests can be accommodated in this deluxe king room. It features a private bathroom, equipped with a bathtub, a hairdryer and towels. The guest room is furnished with a king size bed.

Bed options:

Room size:

10 m²

Max:

2 persons
This room features a cupboard, an iron with ironing board and a flat screen TV, offering also a private bathroom. Maximum occupancy of this unit is 2 guests. This is a room with 2 single beds. Wi Fi can be provided here.
Location
78 Milton Road
,
Cambridge (Cambridgeshire)
,
United Kingdom
,England
City landmarks
Nearby
Restaurants
Hotels nearby
Museum
Fitzwilliam Museum
2.3 km
Church
King's College Chapel
1.8 km
Botanical Garden
Cambridge University Botanic Garden
2.5 km
Market
Cambridge Market Square
1.7 km
Church
Great St Mary's Church
1.7 km
University
University of Cambridge
1.7 km
Bridge
Mathematical Bridge
2.1 km
Museum
University Museum Of Zoology
1.9 km
58 Trumpington St Corpus Christi College
Museum
Museum of Cambridge
1.4 km
Museum
The Centre for Computing History
2.9 km
Park
Milton Country Park
3.2 km
Museum
Sedgwick Museum of Geology
1.9 km
Museum
Museum of Archaeology and Anthropology
2.3 km
10 Green Street
The Cambridge Gin Laboratory
1.5 km
Museum
Cambridge Museum of Technology
1.7 km
Church
St Giles' War Memorial
1.0 km
Restaurant
Colala Chinese Restaurant
380 m
Restaurant
Royal Spice Indian & Bangladeshi
430 m
Getting around
City Centre
Cambridge (Cambridgeshire)
2.3 km
Airports
London Stansted

(STN)
50.9 km
Train
Cambridge Train Station
2.7 km
You can book a shuttle, once your reservation is complete.
Essential information about Home From Home Bed And Breakfast
| | |
| --- | --- |
| 💵 Lowest price | 117 £ |
| 📏 Distance to centre | 2.3 km |
| ✈️ Distance to airport | 4.7 km |
| 🧳 Nearest airport | Cambridge, CBG |
Reviews of Home From Home Bed And Breakfast
Richard

The staff at Home From Home Bed And Breakfast are kind and absolutely perfect. The location is marvellous and lovely, right in the heart of Cambridge with plenty of activities to do in the area. The customer care is excellent.

Shaun

We had a lovely romantic getaway at this charming bed and breakfast! The two-bedroom suite was perfect, with a well-equipped kitchen and a comfortable sitting room. The location was great, with easy access to key attractions in the city. The best aspect was the fabulous breakfast - it was definitely one of the best we've had, with a wide variety of delicious options to choose from.

While our stay was overall enjoyable, there were a few minor drawbacks. The decor in the suite felt slightly tired and basic, and the pillows could use renewing.

Max

The atmosphere of the hotel is family! This venue offers an incredible breakfast with a very charming and very nice specials, for instance.

Paul

This place was absolutely fantastic! We had a wonderful stay at this hotel. The room was spacious, clean, and beautifully decorated. The bathroom was also large and had everything we needed. The breakfast was exceptional, with a wide range of choices and delicious food. The staff were extremely friendly and helpful, making us feel right at home. We were also impressed with the location, as it was in the heart of Cambridge with plenty of activities to choose from. this hotel provided us with enhanced comfort and luxurious amenities.

We would highly recommend this hotel to anyone looking for a relaxing and enjoyable stay.

David

Very friendly and attentive owner, delicious breakfast, comfortable and quiet room, convenient location.

For us it was ideal.

Kevin

We had a great stay at this place - it was ideal for us as it was close to where family lived and just a short 10-minute walk to the centre. The location was convenient for our needs and the staff were incredibly helpful and welcoming. We appreciated that they went above and beyond to make sure we had everything we needed to enjoy our stay. The room amenities were top-notch, with ironing facilities, tea and coffee facilities, and even a sitting area and dining table. The free Wi-Fi in the rooms was a bonus, allowing us to stay connected during our visit. The staff here truly cared about our happiness and provided excellent service.

This place is a great choice for families looking for a comfortable and convenient stay.

Charles

Convenient location. Spacious and well-equipped rooms. Delicious breakfast options. Welcoming and friendly staff. Easy parking.

Jonny

The bed and breakfast is conveniently located just off the center and Cam river, close to nice pubs. I enjoyed the wonderful breakfast with a vegetarian option and lovely Cafetière coffee. The location is very charming, comfortable, and decent.

Susan

I loved the spacious room and well-maintained facilities. The kitchenette was well-equipped and perfect for preparing meals. The breakfast menu was extensive and expertly cooked. The staff was friendly and attentive.

Didn't dislike anything about the hotel or city.

Tom

The location of the bed and breakfast is great for those who like to be near the river and walk to the town center. It's an easy and enjoyable walk along the river. The dining area is also lovely. The rooms are clean and comfortable with tea and biscuits provided in the room.

The price may seem expensive for the size of the room and facilities offered.

Frank

Our stay at the B&B was lovely and comfortable. The en suite bedroom was clean and felt safe. The breakfast provided was excellent and the owner was accommodating in waiting for our late check-in. The location was convenient for using the local bus system to explore Cambridge. I would recommend this B&B for a pleasant stay.

Brian

Exceptional breakfast, friendly hosts, clean rooms, good shower, large towels, well-presented decor, accommodating dietary requirements, free parking.

Not obvious to find.

Stuart

The breakfast is fantastic with many options including vegetarian, and the service is good. It boasts a great and fantastic location; next to the centre of Cambridge too. There's Cafe Bread & Butter at a medium distance from the hotel, they have tea/coffee/desserts.

Mark

Good food selection. Brand-new room with the bedroom, bath, as example and superb and delicious breakfast to start the day...

Jonathan

The value for money at this B&B was exceptional and the room exceeded my expectations. The location was convenient for walking into the city center and the staff, especially Vincent, were incredibly helpful and welcoming.

Menu for breakfast could be improved with clearer instructions on what items are included and available for self-service.